See below for some useful tips for your trip to Ireland
What Should I Bring
In Ireland, it's not unusual to experience all four seasons in one day. So no matter the season, you need a warm sweater or fleece jacket and a waterproof jacket. You will need a UK/Ireland-friendly travel adapter which you can buy at the airport or in Belfast or Dublin Airport Shops after you arrive Bring a good rain jacket. There can be rain showers along the coast. The average temperature between april and sep is 60F. Not too hot and not too cold. Weather can be changeable but it's rarely extreme. Packing layers that you can add or remove easily is advisable throughout the year.
Driving Around Ireland
Both the Republic of Ireland and Northern Ireland drive on the left. The legal age to drive in Ireland is 17 yrs old. There are plenty of locations to hire cars in Ireland, including at all the airports. It is usually possible to hire the car from one location and return it to a different one. From Dublin, all the other major cities (Cork, Galway, Limerick & Belfast) are within a few hours' drive, so Ireland is an easy country to self-drive. Please note: if you are used to North American roads, you may find our Irish roads rather narrow and windy!
Currency
The currency in Ireland is the Euro (€). The currency in United Kingdom (including Northern Ireland and Scotland) is the pound sterling (£). The cheapest, easiest and safest way of getting Euro or Pound Sterling is to use your debit card in any of the thousands of ATM's across Ireland & Northern Ireland. You get the best exchange rates and you can take out money as you need it. Banks are typically open between 10.00 am and 4.30 pm Monday to Friday. Some banks also open on Saturday mornings, usually from 10 am to noon. There are ATM (cash) machines outside most banks in Ireland
Phone Calls
Calling home from Ireland: The international prefix used when dialling somewhere outside of Ireland is 00. To call a US phone number from Ireland, the phone number should begin 001. For Australia, the number should begin 00 11. Calling Ireland from home: The Irish country code is +353. To call an Irish number from United States/Canada the number would be 011 353. To call an Irish number from Europe the number would be 00 353. ​To call an Irish number from Australia the number would be 0011 353​.
See below for some useful Golf Information relating to your trip to Ireland
Tee-time Confirmation
Your exact Tee Time will be confirmed 9 months prior to your arrival.
Booking Confirmations
Please see our Terms and Conditions for detailed information on Booking Conditions.
Caddies & Golf Carts
Caddies can be requested on most courses Ireland and it is advisable to have at least one caddy per foursome. A good caddy can majorly enhance the groups enjoyment of the round, particularly if the golfers have not played the course before. Caddies are not direct employees of the golf courses and therefore can only be requested not guaranteed, however, if requested in advance the courses will do their best to accommodate the caddy requirements. We can request caddies for you, please let us know if this is a service you require. Caddies can be paid for directly at the course on the day of play. The majority of golf clubs in Ireland will have rental clubs and pull trolleys readily available for hire. Some courses will have electric trolleys for hire but these are usually in limited quantities. Drive on cart/buggy hire varies in availability and restrictions from course to course. Some courses such as Ballybunion Old Course and Royal Co Down do not allow carts/buggies on the course, while many others will only allow the use of carts/buggies for persons with medical reasons. There are however also plenty of courses that have carts/buggies readily available for hire and if hire of same is a prerequisite for any group member please let us know. Pull trolleys generally do not have to be pre-booked but if club hire, electric trolley hire or drive on cart hire is required it is recommend that these be booked in advance, we can do this for you and the equipment hire can be paid for directly on the day at the club.
Traveling with Golf Bags
We would advise to bring a carry golf bag in a flexible travel bag. Large tour bags in hard cases can take up a lot of room and could cause difficulties packing everything into the Minibus. If you like, we can ship over your golf bags prior to your arrival via SHIP STICKS, please ask for more information on this great service.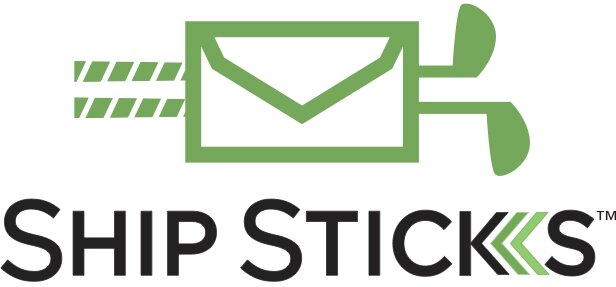 Dresscodes & Attire
Golf shirts MUST have collars, with either long or short sleeves. Rugby/football shirts are prohibited, as are any shirts carrying slogans, numbers or illustrations on apparel that are not golf-related. Collarless shirts, such as t-shirts of any variety, are NOT allowed. Long trousers must be tailored and appropriate for golf. All types or colour of denim, military or camouflage style trousers, combat trousers (multiple pockets), cut offs or tracksuits are STRICTLY prohibited. Ladies: Collarless shirts / tops must have sleeves and sleeveless shirts / tops must have collars and must have a modest neckline. Halter / neck tops are not permitted. Trousers, tailored Bermuda shorts, golf skirts / culottes are permitted. Caps: Caps are not permitted to be worn in the clubhouse by either ladies or gentlemen.
For more information of tours and booking please see our
Useful links for more information about travelling to Northern Ireland and Ireland:
Select from our popular tours or design your own personal tour. We can custom design to meet your requirements. Contact us today and start your journey to the best Links golf in the World.