Situated in the North West of Ireland, our outstanding links course is one of the longest in Ireland and Europe. It has been described as the "Muirfield of Ireland", similar in terrain with two loops of nine holes, the first nine an outer loop and the second nine an inner loop running in the opposite direction. The course offers unsurpassed beauty and tranquillity that is almost impossible to find in the modern world.
This mighty links made Golf Worlds Top 100 Courses in Britain and Ireland, as much for its beauty as for its golfing challenge. Lying in the bosom of Donegal Bay, the course occupies an elegant peninsula which is backed by the magnificent Blue Stack Mountains.
Hauntingly beautiful and an excellent test of golf
The course demands some pure ball striking as the ever-present ocean breeze ensures that it plays long and challenging. You are always assured of a warm and traditional welcome at Donegal.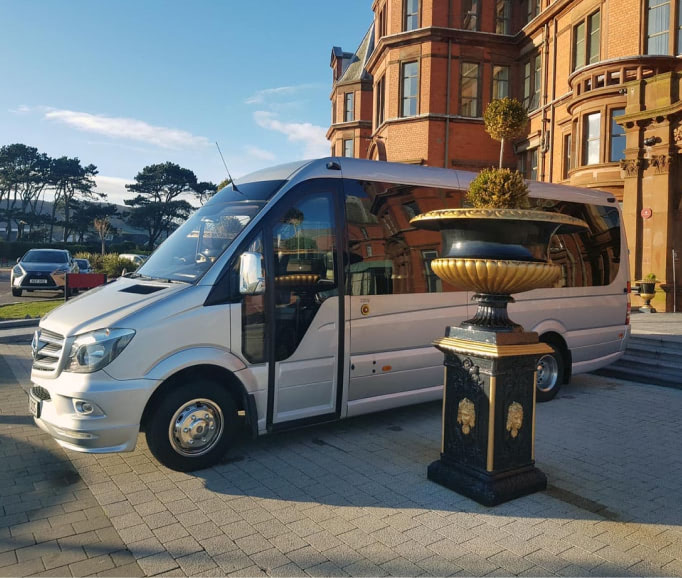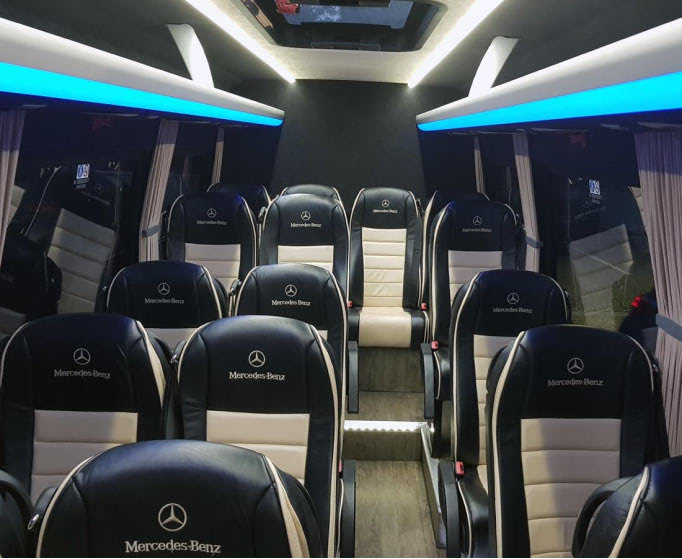 Our driver/guides will be on hand to ensure your Irish Golf Experience and vacation is as enjoyable as possible with recommendations for good quality restaurants and local hostelries to enjoy refreshments and the traditional "craic".
Our vehicles have been designed to offer each client plenty of room during their Irish Golf Experience, thereby giving that immediate feeling of confidence and relaxation.