Golfers have been travelling to Rosapenna since the late 19th century when the Old Tom Morris Links was ranked 3rd in the British Isles behind only The Old Course at St.Andrews and The Royal County Down Golf Club. With the addition of the hotel soon after the Old Tom Morris Links opened in 1893 Rosapenna is the true first golf resort in the world.
Old Tom Morris Links was by Golf Digest voted no. 34 on the list of Ireland's top 100 golf courses, while the somewhat younger sister course, Sandy Hills Links (2003) is no. 10 on the same list.
Sandy Hills is a modern links course that is modeled into the existing nature. Old Tom Morris Links and Sandy Hills Links are both out of Sheephaven Bay and overlooking the Muckish Mountain and the small fishing village, Downings.
Both courses have a unique location and offers some of the most beautiful links golf you can imagine. The holes nestle through the beautiful dune landscape and you will on these two courses find no 'weak holes'. The golf experience is fantastic and definitely worth the trip.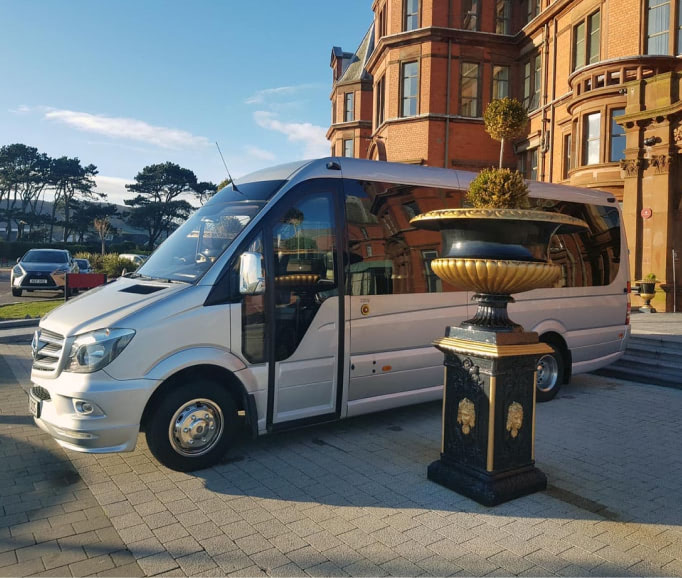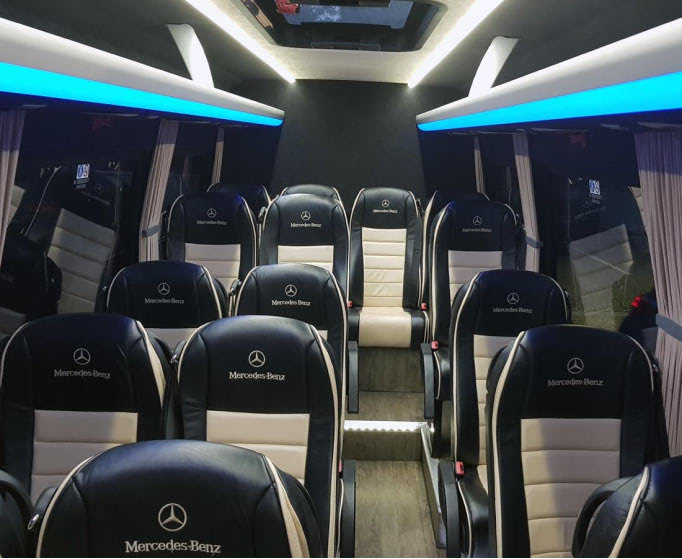 Our driver/guides will be on hand to ensure your Irish Golf Experience and vacation is as enjoyable as possible with recommendations for good quality restaurants and local hostelries to enjoy refreshments and the traditional "craic".
Our vehicles have been designed to offer each client plenty of room during their Irish Golf Experience, thereby giving that immediate feeling of confidence and relaxation.